Call us NOW for a free consultation.
Media Wall in Sheffield, Rotherham and Doncaster - South Yorkshire
Xclusive Kitchens can help you get your dream lounge with the look and feel of a futuristic home. We work closely with you to design, supply and fit media walls in your home or office throughout South Yorkshire from our base in Sheffield, UK.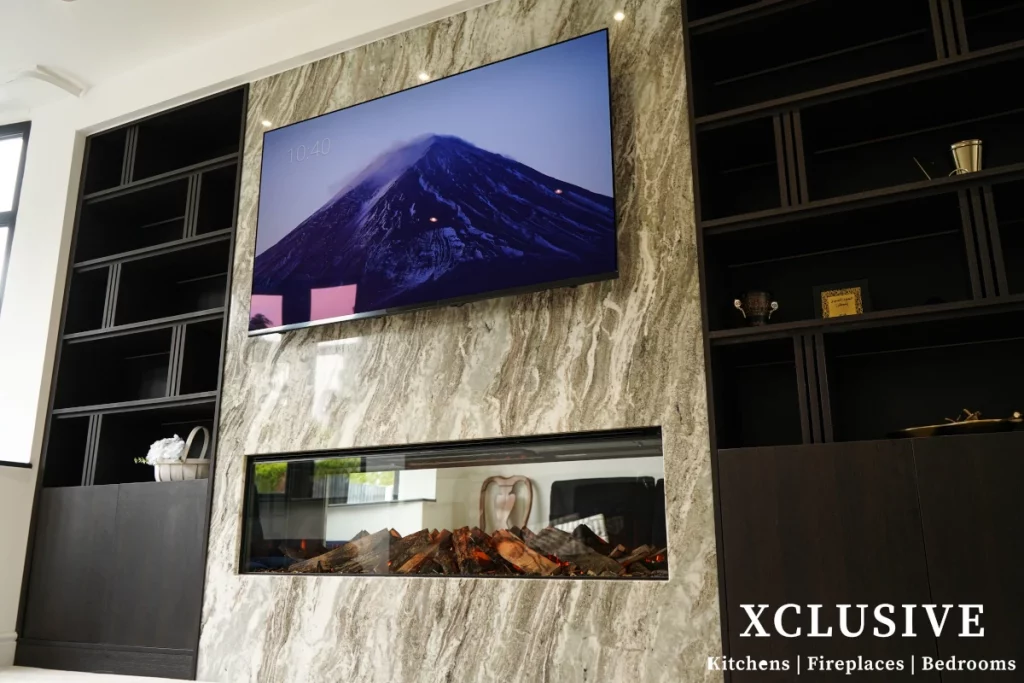 Media Wall Sheffield - Your Local Supplier and Installer
For many people, the living room is one of the most utilised rooms in the house.
It also becomes the media centre for many homes. Our media walls offer the perfect environment to get the most from your viewing experience, whether you're watching the news, a favourite box set on Netflix or the latest movie release.
A Media Walls is a perfect upgrade for all home entertainment enthusiasts.
Designed to mount your TV in a stylish, smooth, and sleek surround without adding bulk and additional furniture of conventional entertainment stands. We offer a wide range of traditional, modern, and designer to suit your environment.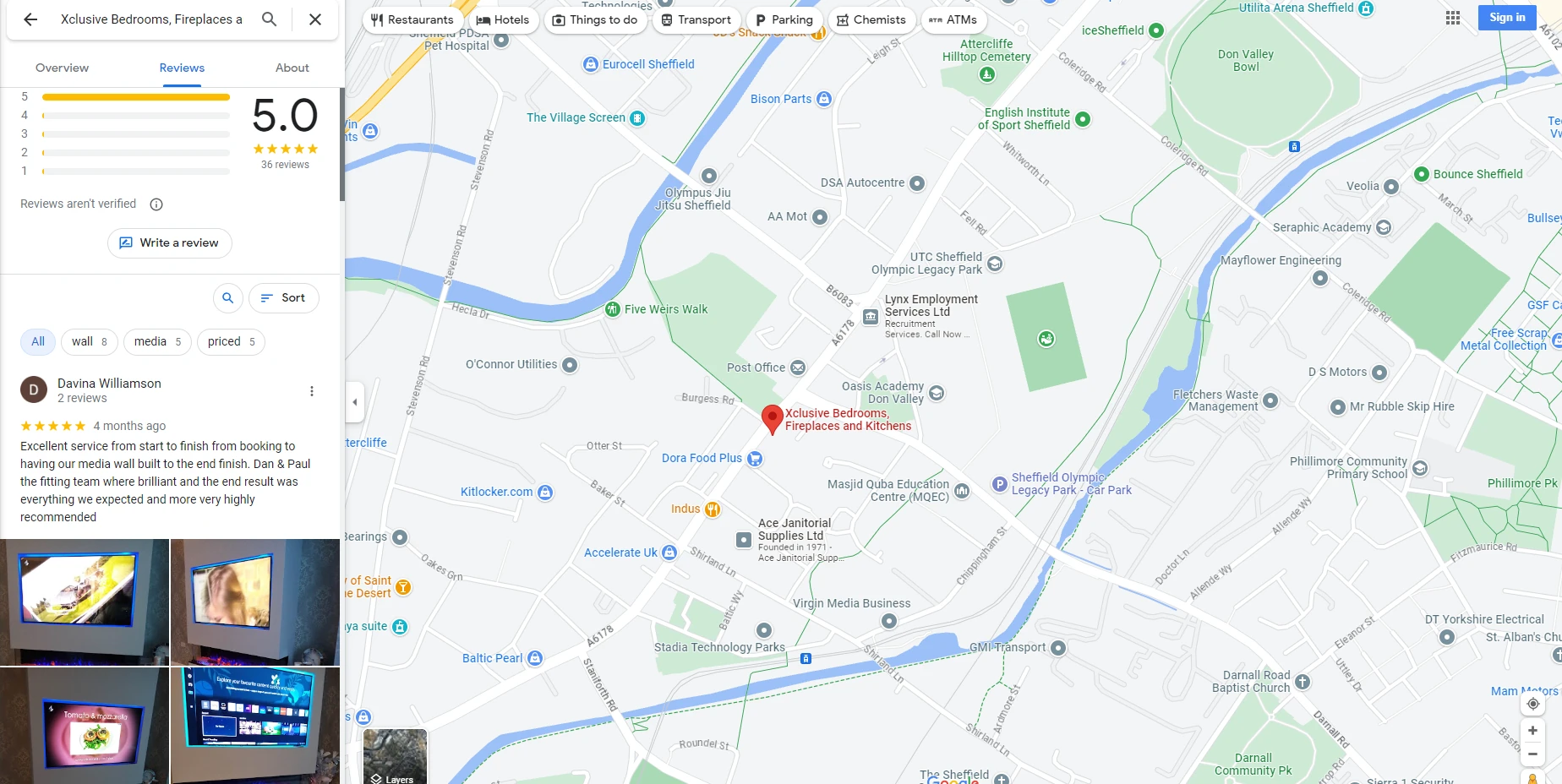 Excellent service
Review by Davina Williamson
Excellent service from start to finish from booking to having our media wall built to the end finish. Dan & Paul the fitting team where brilliant and the end result was everything we expected and more very highly recommended
Absolute Pleasure
Review by Naz Maroof
It was an absolute pleasure in dealing with Xclusive when purchasing my fire.
Highly competitive pricing and fabulous customer services.
I got my fire delivered within days of placing the order and as you can see in the pics, it's an absolute beauty.
Has completely transformed our living room and is a real head turner.
Highly recommend this company
Review by sara covell
They really went the extra mile to help us out at very short notice, when we'd been badly let down by B&Q. Wish we'd gone to them in the first place. Amazing service, excellent products and great prices. Thank you so much.
Interest-free finance available
Highly experienced and friendly staff
Competitive price
Complete peace of mind –10 Years warranty
We offer a diverse range of designs and layouts, with options that combine space for your TV and classic bookshelves, home theatre equipment and other common living room entertainment technology. Available in a range of finishes and colours, we have options to suit every home. From cosy apartments to spacious family homes, we offer media walls in a range of sizes to effortlessly suit your living environment.
Many of our media walls are available with matching and complementary living room, bedroom and other home furniture. Backed up by our 10-year warranty, our living room furniture is truly designed and built to last. As a family owned and operated business, we are committed to providing personalised, friendly service to our customers. If you are not sure which media wall or other furniture option is best for your home, our design team can prepare a complete design plan and quotation.
Below are some of the works we have done in the Sheffield, Rotherham and Doncaster areas.
If you live in South Yorkshire and like to redesign your living room, we can help.
Call us NOW for a free consultation.